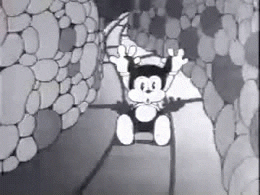 As our semester winds closer and closer to an end, our second wind is kicking in. There is 7 weeks left and we are ready to rock this!  We have made many obligations to many clients and they are expecting amazing things. And that's exactly what we intend to do. Even though we hit a big road bump with Career Solutions, we plan on taking one more big swing to try to turn our strike-out into a Home Run!
      This is a service learning experience, and the Career Solutions hiccup has already taught the designers exponentially as it regards towards client demands and specificity. We need to be on point, take that sunlight shining into our eyes, yank the baseball cap down and show em' what we got. What I have already experienced throughout this semester is incredible! I am so blessed and thankful to our fearless leader and our team for taking that first step into the unknown. What once was a small stepping stone, is now turning into a beautiful botanical garden in full bloom.  
       We are wrapping up the Boys and Girls Club, UpTurnShips and Career Solutions soon. As our team continues to embark on the rest of our journey we will face the demands of The Concrete Preservation Institute, Metro Bus, and the Tri-County Humane Society.
I can't wait to work on Metro Bus! With the Assistant of Marketing as my guide, I will lead our designers in the right direction to produce beautiful work for them. And even though the little details are very important, we are all diligently working on our other classes, staying focused with our clients and trying to keep the big picture in mind.   
      What will become of our Agency after this semester? Will the select few who are not graduating continue with me? Will St. Cloud State start incorporating more service learning classes like this? I hope so.
Pop quiz. Which of these do you agree with?
Intelligence is fixed at birth.

Some people are creative, others aren't.

You can become a world-class expert through enough practice, whatever your starting point.

You can change your personality.
If you agreed with the first two statements, you're coming from a fixed mindset. If you agreed with the second two, you've got a growth mindset.



Please reload